Point of View
Grand Cayman
Make the Most of Your Grand Cayman Villa Vacation
When you think of the Cayman Islands, you likely think of a glitzy mecca full of resorts and shopping - all of which Grand Cayman has. But did you know that there is more to Grand Cayman than meets the eye?
2020-03-23
Welcome to Grand Cayman.
Home to the legendary Seven Mile Beach, a picture-perfect cruise port, and a duty-free shopping mecca, Grand Cayman is often considered the epicenter of the Cayman Islands - and for good reason. There is so much more to Grand Cayman than meets the eye though, and a Grand Cayman villa vacation offers you the opportunity to experience the island like the locals do. From the culture to the cuisine, the underwater beauty to the hidden gems beyond the frequented shores, we have your guide to Grand Cayman like you've never seen it before.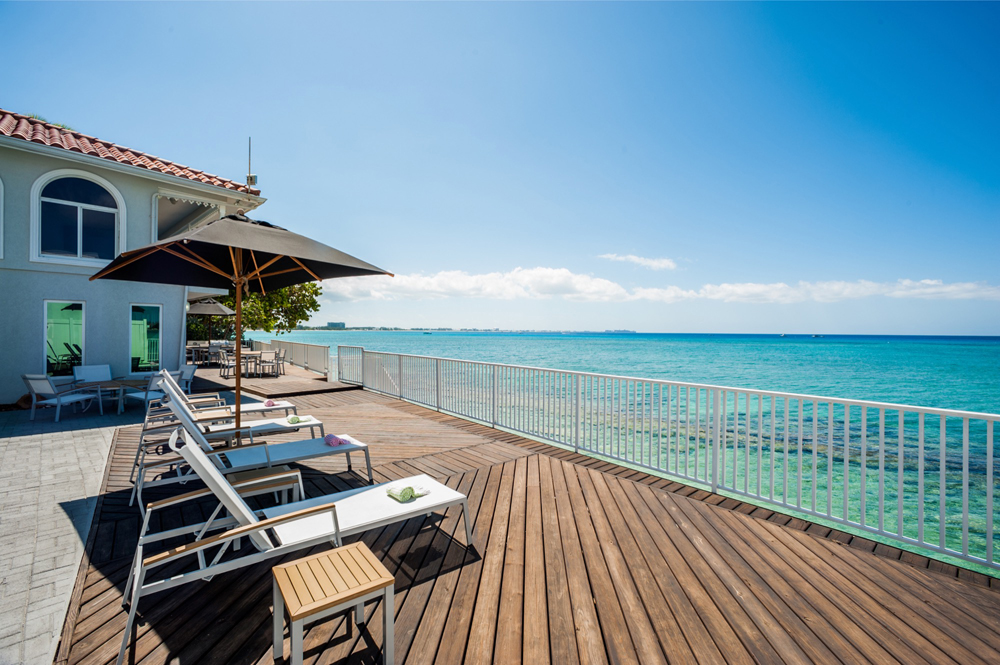 Serenity Now - Seven Mile Beach: 4 Bedrooms // 3 Bathrooms // up to 12 Guests
Grand Cayman is the Culinary Capital of the Caribbean
Home to more than 200 unique restaurants from acclaimed chefs from around the world, Grand Cayman offers some of the finest cuisine in all of the islands. Whether you're hoping for the freshest seafood, fusion cuisine in which top-notch chefs play to their heritage and training while honoring their island, or something in between, Grand Cayman likely has it. When in doubt though, here are our guest-favorite top restaurants in Grand Cayman you won't want to miss.
Bacaro - A Ventian-inspired waterfront gem known for its perfectly petite plates, top-notch wines, and more
Morgan's Seafood Restaurant - An elegant waterfront restaurant known for offering only the freshest catches and fare
Coccoloba - Set on pristine Seven Mile Beach, Mexican street food meets Caribbean seafood in this open-air establishment

Stepping Stone - East End: 4 Bedrooms // 4.5 Bathrooms // up to 10 Guests
Immerse Yourself in Incredible Natural Wonders
There is no shortage of natural experiences in Grand Cayman. Whether in the water or out, you'll have the incredible opportunity to enjoy the great outdoors, all while embracing what makes Grand Cayman truly unique. And, with some of the most unique experiences in all of the Caribbean, we're excited to share some of our guest-favorite activities - and what you, yourself, might love.
Stingray City is a one-of-a-kind, up close and personal adventure tour in which you will have the unique opportunity to get up close and personal with these gentle giants for which the area is named. It's not something you'll soon forget.
Discover the underground magic of Grand Cayman's Crystal Caves. Located on the North side of the island, this underground labyrinth plays host to stalactites, stalagmites, and underground lakes just waiting to be discovered. Your tour may also explore the rainforest above it, giving you a true look at the island's diversity.
There's beauty in the classics, like visiting Georgetown. Our guests love this capital of the Cayman Islands. Not only is it known for its duty-free shopping, but it's also home to some of the island's best historical tours.
Grand Cayman features a staggering three top-rated shipwreck dive sites, all of which can be snorkeled, as well. The Balboa lies just off George Town Harbor where it sank in 1932. The Cali lies just 100 feet from shore in some of the most tranquil water and is known for harboring yellow snapper, tiger grouper, and more. The remains of the USS Kittiwake are located in a marine park just off Seven Mile Beach and can even be explored by glass-bottom boat.
Sip and sample the day away at Cayman Islands Rum Distillery, known for producing some of the island's very best spirits.
Let us arrange a catamaran dinner cruise in which you'll watch the sun set while experiencing the magic of the island by sea.
Try horseback riding on the beach, a popular Grand Cayman experience in which you'll see the island in a new light.
Grand Cayman is a fantastic golf destination, though it's often overshadowed by its other island counterparts. Guests will love trying their hand at two fantastic courses across from Seven Mile Beach; North Sound Golf Club - offering incredible views - and Ritz-Carlton, Grand Cayman Golf Club - arguably the most challenging nine-hole course you'll ever play.

Tranquility Cove - Bodden Town: 6 Bedrooms // 6.5 Bathrooms // up to 16 Guests
Why Grand Cayman Should Be on Your Bucket List
Grand Cayman truly has it all. From endless luxury to an abundance of family-friendly experiences, resort-style amenities, and beyond, Grand Cayman is more than just a pretty face. Grand Cayman is also incredibly accessible, with nonstop flights from many major cities. For example, a flight from New York City to Grand Cayman is just four hours. A flight from Atlanta is under three hours. When we say paradise is within reach, we mean it. Whether you're in the mood for adventure, golf, culture, or beyond, we have a Grand Cayman villa just waiting to be discovered. 
Explore our Peace of Mind Policy today to see how you can book now, travel later, and continue to dream big during these challenging times.