Casa de la Playa, St. Martin
5 Instagram-Worthy Pools at Villas You'll Love
Give yourself the gift of an extraordinary escape with an even more extraordinary view. Today, we're sharing some of the most gorgeous places to take a dip across the globe.
2020-02-10
Get ready to make a splash - all around the world. From picturesque pools set on breathtaking backdrops to the epitome of elegance and style, our villas feature some of the most beautiful pools in the world. Even better? These pools are all yours. Whether deep in the heart of the Caribbean or somewhere in the South Pacific, these pools leave a lasting impression on all who visit, and they are the ultimate place for that photo-ready moment. Here are the most gorgeous spots to take a dip across the globe.
Aerie 131, Costa Rica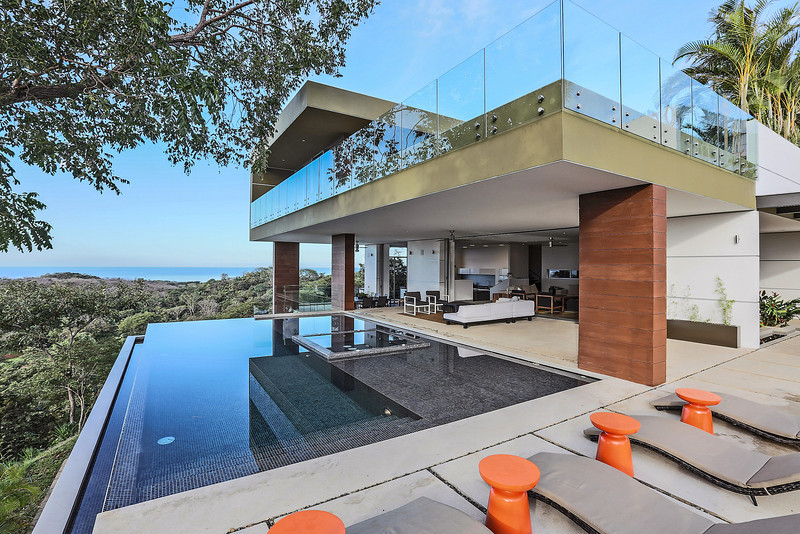 3 Bedrooms // 3.5 Bathrooms // up to 6 Guests
Nestled in the heart of the Costa Rican countryside, this intricately tiled pool at Aerie 131 offers guests the ultimate opportunity to take a dip surrounded by lush tropical plants and the beautiful jungle. You'll also enjoy the beautiful views of the stunningly-blue Pacific Ocean, guaranteeing this is a pool you won't soon forget.
Baan Amandhara, Phuket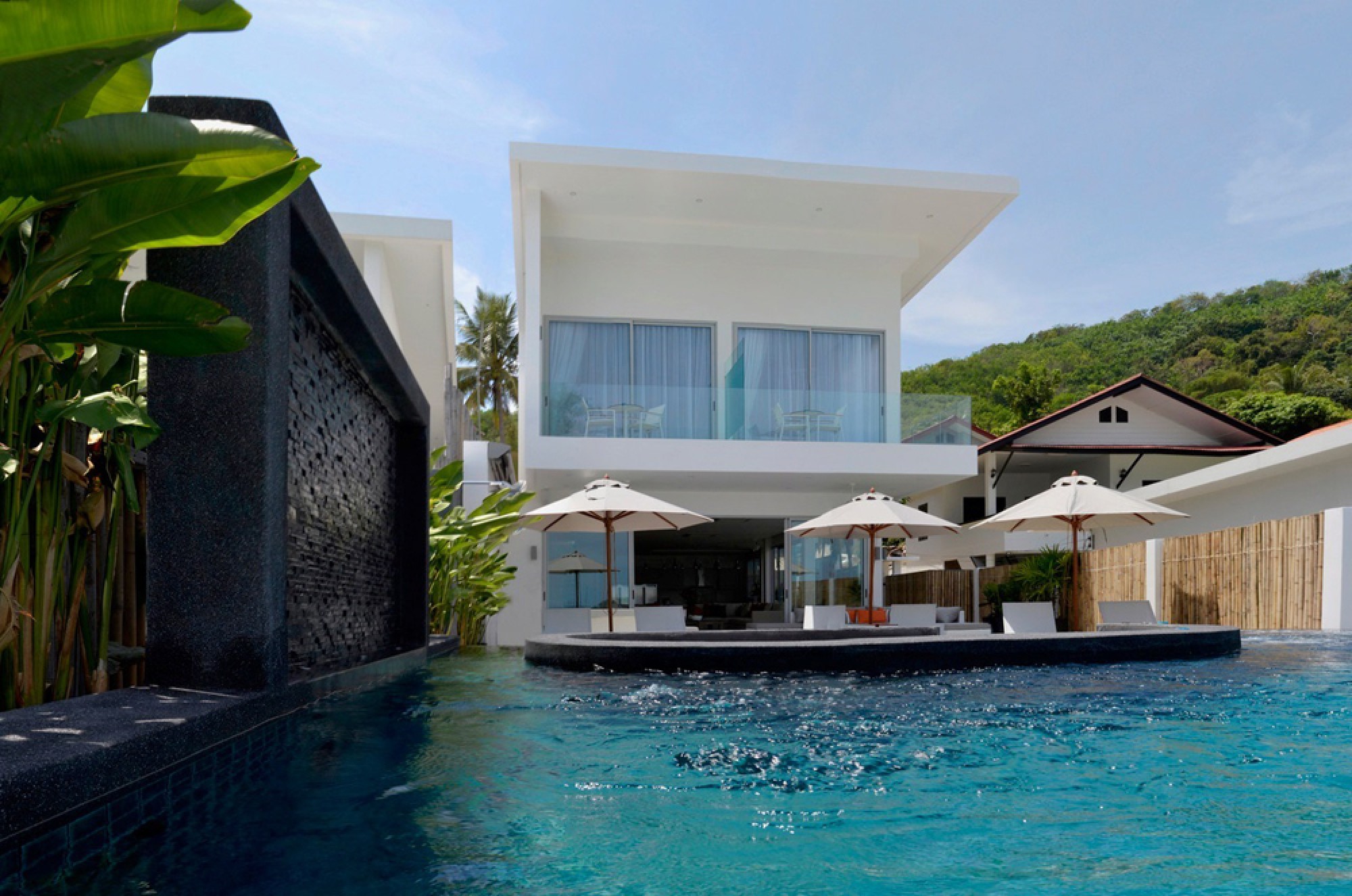 6 Bedrooms // 6 Bathrooms // up to 18 Guests
Phuket is known for its breathtakingly-blue seas and serene lifestyle. Your private pool at Baan Amandhara serves to elevate an already picture-perfect backdrop into something even more spectacular. You'll enjoy 365 days of swimming a year, plus a stunning sea view from the pool that's guaranteed to leave lasting memories.
Mar a Vista, Portugal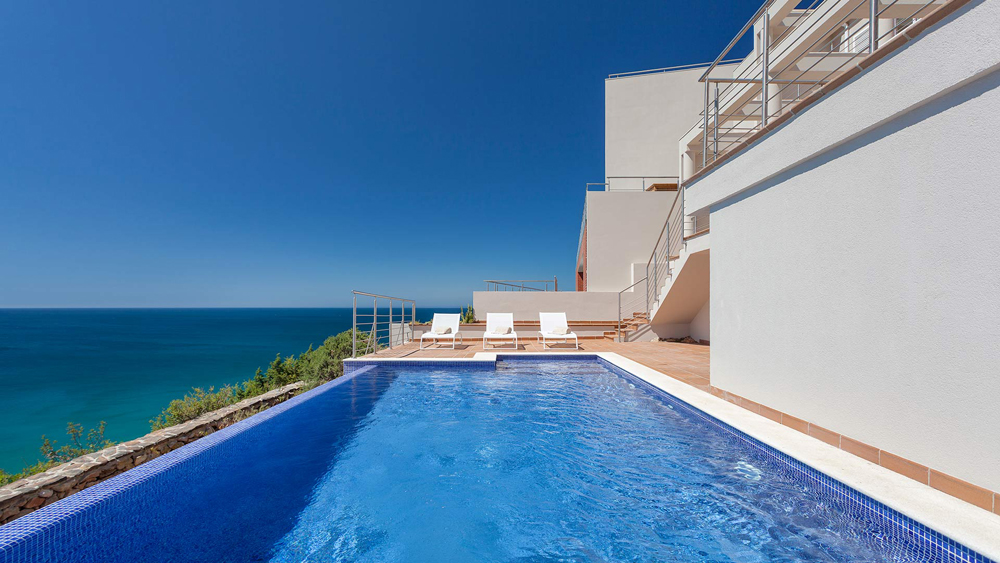 4 Bedrooms // 3 Bathrooms // up to 11 Guests
Perched high above the coastline and nearby Salema Beach, this infinity beauty offers world-class views from every angle. Westward-facing, you're going to love the sunset views, making this pool and this coast the perfect place to snap the perfect photo that will definitely turn heads. You won't want to miss taking the plunge at Mar a Vista.
Balinese, Turks & Caicos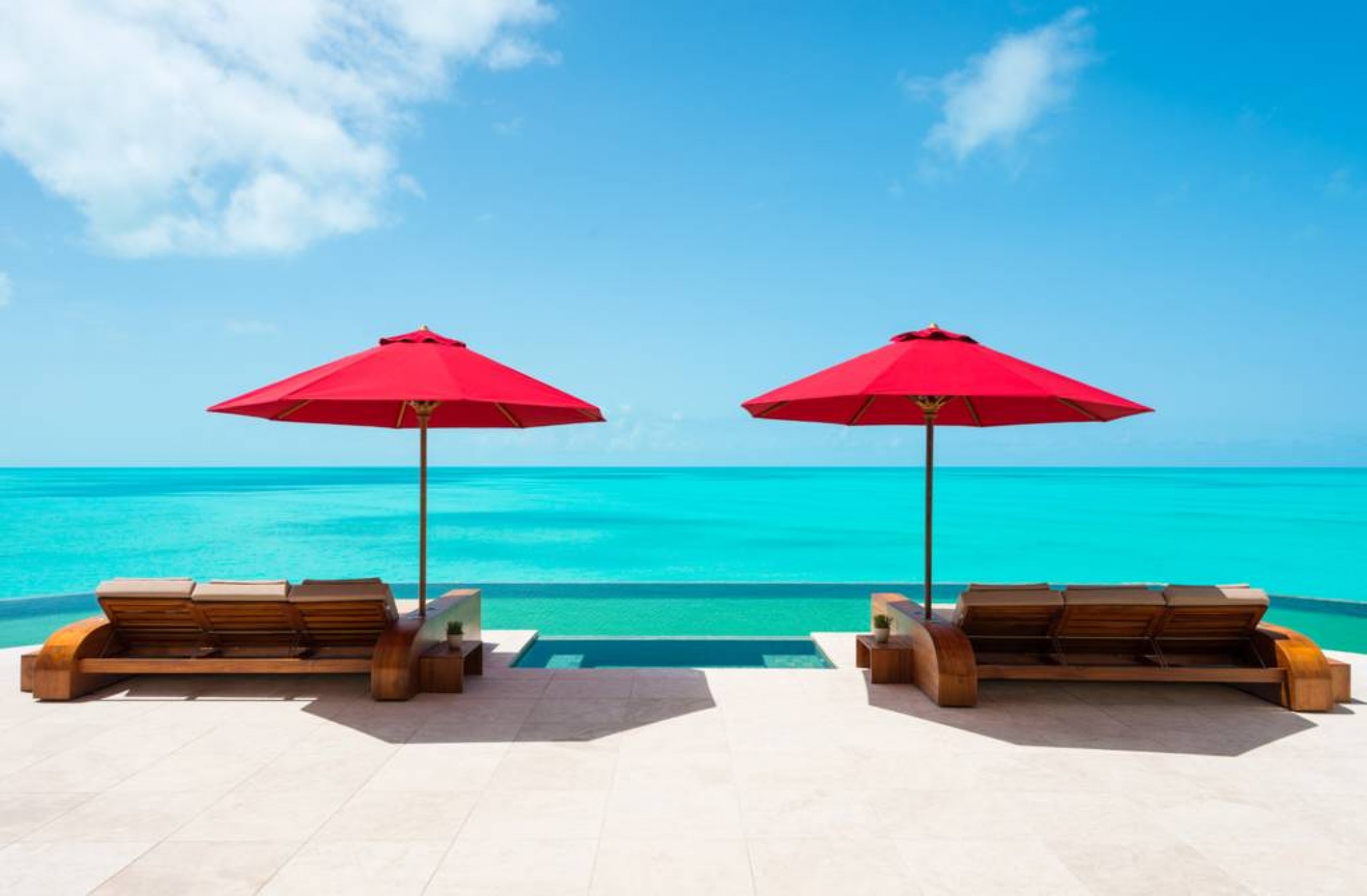 3 Bedrooms // 3 Bathrooms // up to 6 Guests
Discover where the sea meets the sky...and your private pool offers an endless vista of both. Villa Balinese epitomizes elegance and grace, and its centerpieces is arguably the angled infinity pool constructed of emerald-green stone, complete with an arched pool bridge at the end. Spanning the length of the house, this cascading masterpiece offers a magnificent visual flow.
C'est La Vie, St. Martin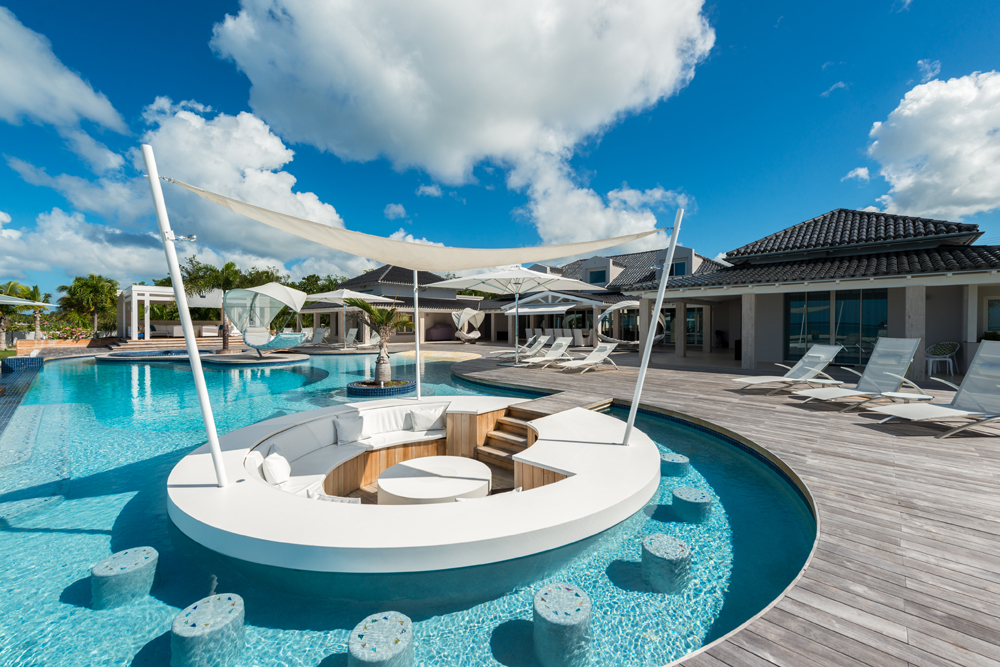 6 Bedrooms // 6 Bathrooms // up to 12 Guests
Discover opulence at its absolute best at C'est La Vie on the French side of St. Martin. This oversized pool has it all. From the shallow entry area perfect for children to the over-water lounge areas, to the swim-up and sunken bar, this is the perfect place to get that luxurious insta-worthy image you've always wanted.
If luxury is something you've always wanted, our portfolio of 2,500+ luxury villas around the globe deliver in spades. And, if you're hoping to find that perfect pool backdrop, the large majority of our villas feature private pools, as well. It's the best of both worlds and the perfect way to relax, unwind, and take a picture that will capture a lifetime of memories.