New for 2020: Villas with the Best Views
From watercolor skies at sunrise to twinkling stars on the seas at night, our new villas for 2020 have some of the best views (and amenities) around. Where will you go this year?
2020-02-25
As we continue to dive headfirst into a new year of luxury travel possibilities, we look to expand our world-class portfolio of luxury villas with only the best of the best around the world. From Grand Cayman to Punta Mita, California to St. Barts and beyond, our brand-new villas offer some of the finest views, resort-style extras, and ample space for everyone in your group. Are you ready to explore our new villas with the best views?
On the Rocks
Palm Springs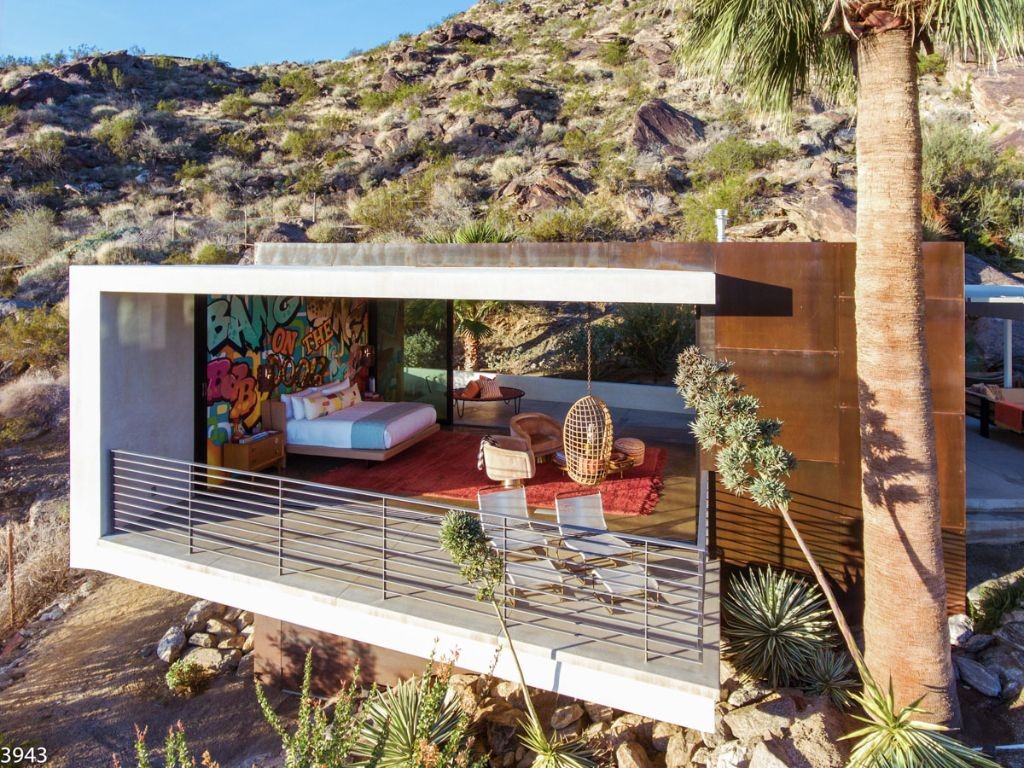 3 Bedrooms // 4 Bathrooms // up to 6 Guests
The very picture of modernity, On the Rocks is perched high in the hills of the historic and eclectic Mesa neighborhood of California's desirable Palm Springs. Originally designed in 1959 by Hugh Kaptur, it's often hailed as one of the premier examples of modern architecture. With 200-degree views of three distinct mountain ranges and an astounding three separate master suites, no stone has been left unturned.
Villa Diamante
Punta Mita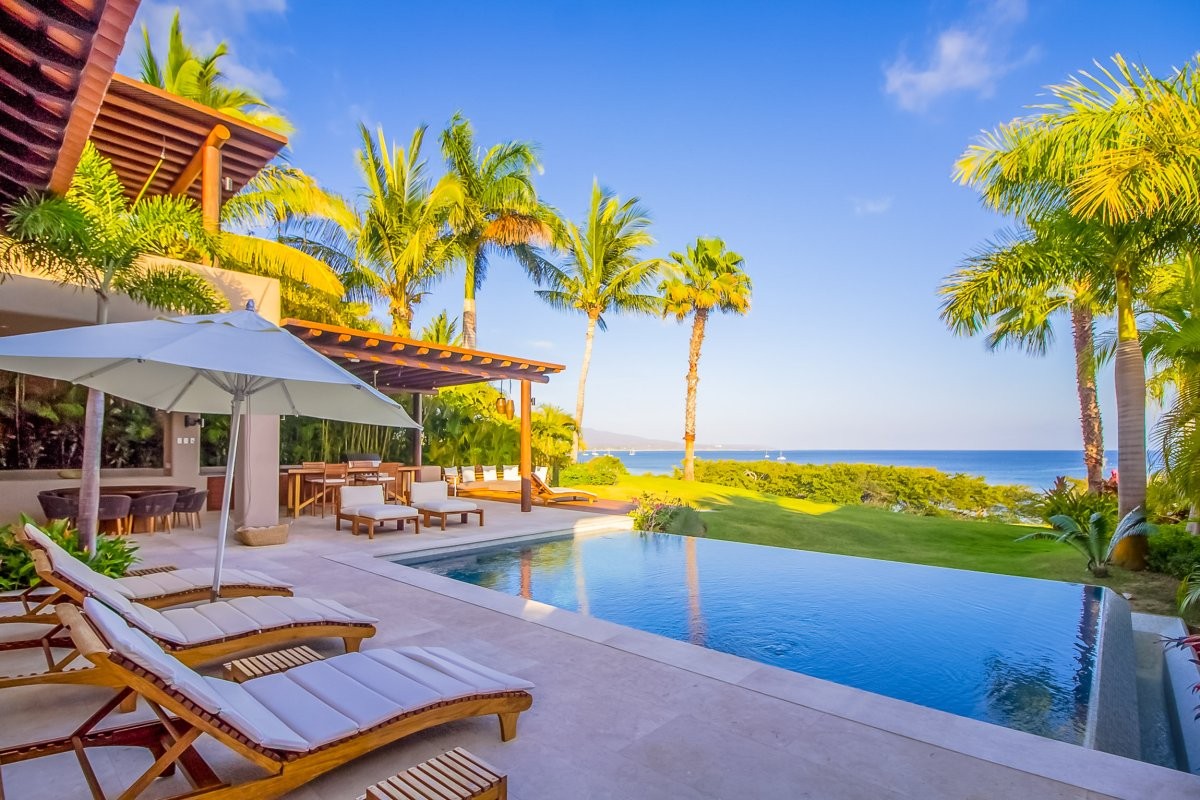 4 Bedrooms // 5 Bathrooms // up to 12 Guests
Modern and inviting, Villa Diamante is located within the exclusive gates of Punta Mita's "El Encanto." Not only will guests be treated to spectacular daily views framed by the pathways of the Bahia Golf Course designed by Jack Nicklaus, but the sunsets are breathtaking. You'll come for the comfort and luxury, but trust us - you'll stay for those added resort extras like preferred tee times, tennis, and access to the area's resident-only Beach Club.
Villa Mora
Grand Cayman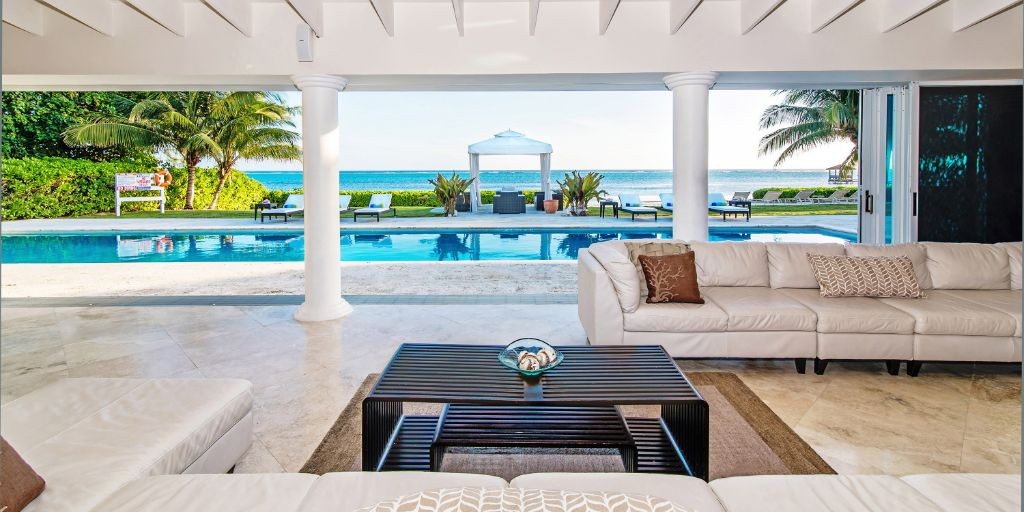 7 Bedrooms // 7.5 Bathrooms // up to 14 Guests
This spacious luxury villa sits on over 200 feet of white-sand beach, making it the picture-perfect beach getaway of your dreams. Guests of Villa Mora will fall for the breathtaking sunset views of the tranquil South Sound and be treated to fabulous snorkeling, indoor/outdoor living, and an expansive covered veranda making al fresco meals served seaside a reality for all.
Sam Lion
St. Barts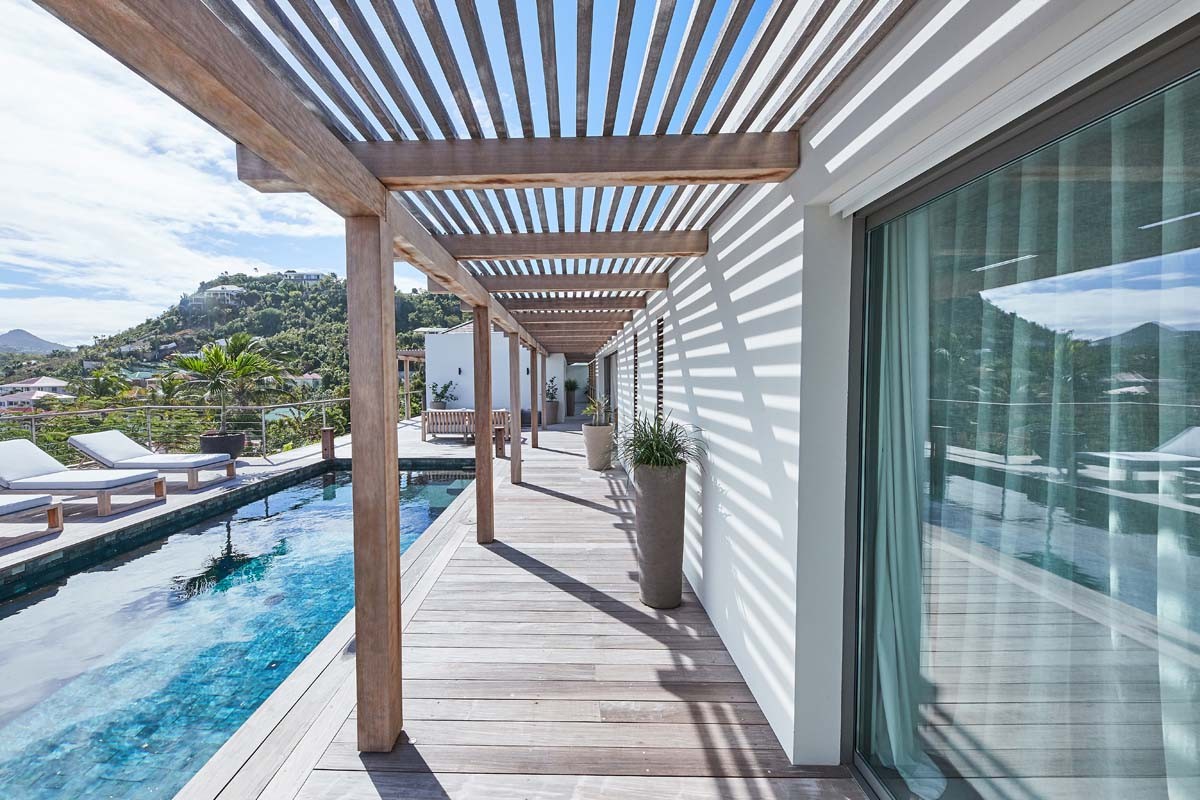 4 Bedrooms // 4 Bathrooms // up to 8 Guests
Just five minutes from St. Bart's glamorous St. Jean Bay, Sam Lion villa is one of our most luxurious and exclusive new villas for 2020. Guests will be indulged from start to finish with access to a picture-perfect private beach, priority reservations at the nearby Sand Bar Restaurant and Remy Bar, and awe-inspiring views both day and night. Take a dip in your private pool oasis, soak up the sun, and get ready to see why this luxury escape should be next on your list.
If you're hoping to reinvent your bucket list for 2020, we have a luxury villa just waiting to be discovered. Where in the world will you go next?