Turtle Tail Estate
Turks and Caicos
Villas of Distinction Strikes Gold Again at the 2020 Travvy Awards
Villas of Distinction, a five-time award-winning villa experience provider, walked away with Gold in two categories at the 2020 Travvy Awards - Best Luxury Vacation Packager & Best Villa Rental Company.
2020-02-13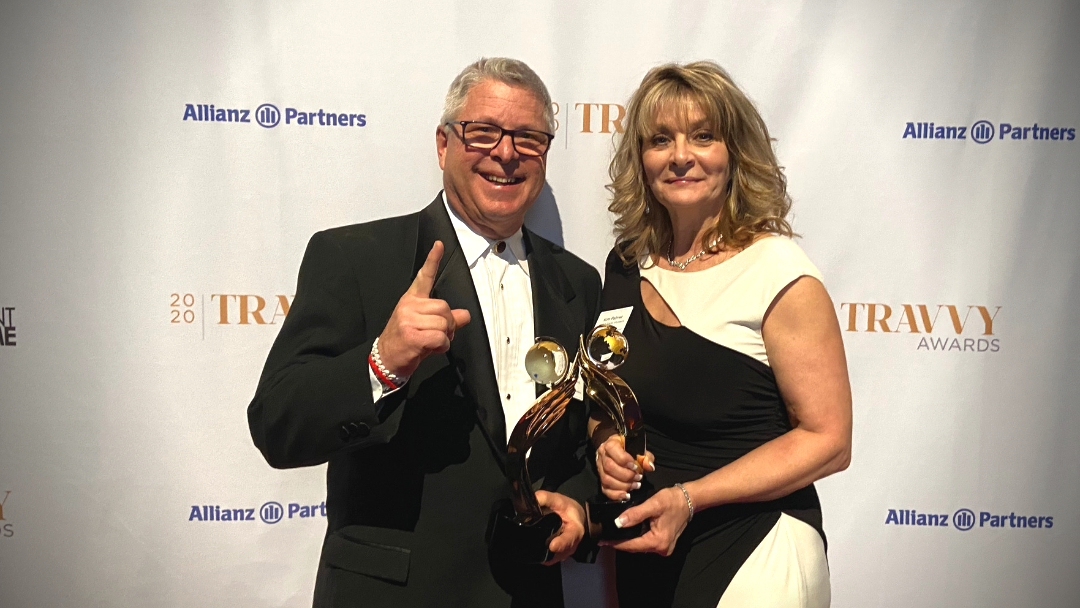 The 2020 Travvy Awards were held in New York City's Gotham Hall on Wednesday evening, February 13th. 
Villas of Distinction was honored by the elite in the travel industry, taking home two Gold Travvy Awards –Best Luxury Vacation Packager and Best Villa Rental Company. This is a testament to the hard work, passion, and dedication to our consistent Guest First approach to all we do. 
Regarded as the Academy Awards of the travel industry, the Travvy Awards celebrate the highest standards of excellence throughout the travel industry. The awards gala honors a variety of members in the travel and tourism industry including travel companies, agencies, destinations, products, and more. A nomination is an honor, but winning gold in both categories reflects Villas of Distinction's constant desire to create artfully customized escapes and exceed every expectation.  
Vice President, Steve Lassman and Villa Specialist, Kim Palmer, were on hand to accept the prestigious award on behalf of the company. Mr. Lassman says, "We are so proud of this honor and wanted to share the news with you, and of course thank you for your continued support, trust, and faith in us. Although we are so honored to be recognized for this honor, we will never rest on our accolades and we promise you we will continue to work hard to earn your members' business and trust. There would be no Villas of Distinction without our great partners and your advisers, so thank you."  
To view Villas of Distinction's impressive award history, please click here. For more information about the Travvy Awards and to view a complete list of all 2020 winners, please view the whole list here.